Dentist In Larchmont Village
Call For Immediate Appointment! (323) 465-2127
A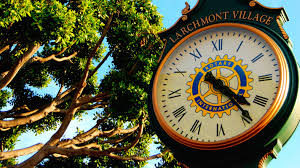 re you looking for the secret of dazzling smiles and want to restore your smile? Well! Then you are in the right place and here you can turn your dreams into reality. Our dentist in Larchmont Village, Dr. Michael A. Kezian DDS, is one of the most highly known dentists of t
he Los Angeles area and has been serving patients with the utmost care and comfort. Whether you are in dental emergency or you aren't in emergency but need the dental issues r
esolved in a classy way, you always need a friendly, competent, experienced and caring dentist that is what we are here to fulfill all your needs for that we strive to go beyond your expectations providing exceptional services surpassing the conventional way of dental care.
Our office staff – dentist to hygienist, administrative to clinical staff – takes pride in serving our patients by providing them incredible and reliable services with a pragmatic approach. Your smile is our aim that is why we think you are the most notable person the moment you step in our office and everything, from counseling to opting for treatment alternatives you are the one who has the ultimate power to choose anything.
Services we offer:
We are equipped with leading-edge technological equipment and decades-long experienced dentist in Larchmont Village, hygienist and other staffs who are able to tackle any kind of dental issue with precision and accuracy. Following are our major services.
Cosmetic Dentistry

· Porcelain veneers

· Cosmetic bleaching

· Porcelain crowns

· White filling

Reconstructive

· Dental implants

· CEREC crowns

· Porcelain bridges

· Root canals

· Gum Treatments
---
Cosmetic Dentistry
Cosmetic dentistry has now gone through a paradigm shift with the availability of the new technological equipment and new products for practice. Changing the appearance of the teeth and look of your mouth is not an issue now, you can fix a chipped tooth, decayed and stained teeth, discolored crowns, cracked tooth and many other issues within the short period of time and you can restore your dazzling smiles. The appearance matters, when you have chosen the dressing, hairstyle, footwear and facial makeup, all these will give you a trendy look unless your teeth are also blending in the situation and there is no dental flaw. But if you have any, you don't need to be worried or get irritated; we are here to fix all those dental flaws. Our renowned Larchmont Village dentists will help give your teeth a beautiful, natural change to keep you smiling for years to come. You are just an appointment away to avail our services.
Dental veneers are ultra-thin porcelain shells or composite resins which are bonded to the teeth according to a custom made size. This is the best method of restoration of smile and for sparkling teeth, because while applying the dental veneer dentist fix all the issues like the uneven spacing of teeth and chipped and maculated teeth and it is the best way to disguise the stained teeth with a mask, giving you sparkling smile.
Cosmetic bleaching or the teeth whitening is the process of giving your teeth pearly white color restoring your dazzling smiles. You know when you have a beautiful appearance and your teeth look is just spoiling your look then you must give it a chance. It often happens that due to carelessness or due to some involuntary factors your teeth get stained and discolored and it doesn't get off with the normal brushing, rinsing, and flossing practice. But you don't need to worry, we are here to resolve the issue and not only we will give the teeth sparkling colors but we will fix many other issues as well before going for the bleaching i.e. if your teeth are decayed and need a small filling etc.
When your tooth has broken, cracked or discolored then you need the crown to resolve the issue by placing a crown onto the tooth. There are different types of the crown like ceramic (porcelain-based), porcelain fused to metal, gold alloys, base metal alloys but the porcelain based crown is preferred because it gives a natural shade to the teeth and it is durable, functional and bio-compatible.
White fillings are composed of a mixture of glass and plastic and this kind of filling is not only helpful in filling the cavities but it also gives the real aesthetical beauty by changing the color and shape of the teeth. The process of white fillings is simple and less sluggish, it can be completed in a single appointment and you don't need to worry about making various trips to our office. Once you have fixed an appointment with our dentist he will choose the shade of the composite that will be best matched with your teeth's natural color. After that, he will remove the dental plaque and tartar before applying the composite. Once the composite is applied he will use a special kind of light to make sure that each layer of filling material applied is hardened properly. During applying the filling it will be ensured that fillings are shaped according to the texture of your teeth and once the filling is completed it will be polished to keep it stain resistant.
---
Reconstructive
Reconstructive work is needed to fix any kind of issue when teeth are infected, discolored, crooked, cracked, infected and many others.
A dental implant is the best way to fill the space in-between the teeth. When you have lost one tooth or teeth then it is the best way to fill the space because in this method a metal post of titanium is positioned deep into the jaw bone beneath the gum. Once the metal fuses and integrates with the bone then it is revealed by carrying a surgery of the gum and new tooth or teeth are bonded to the metal which gives an ultimate and precise solution.
CEREC (Chair side Economical Restoration of Esthetic Ceramics or CEramic Reconstruction) crowns are the best way to restore the teeth instantly. With the advancement of technology, Larchmont Village dentist is able to restore your teeth in just one appointment without going through the hectic schedule of long appointments. In a nutshell, it is a kind of treatment in which crowns, bridges, and veneer are crafted in short period of time without using any metal. This method uses the 3-D photography and CAD/CAM technology to develop the model of the crown within moments.
Porcelain bridges are used to fill the space between the teeth while bonding it with the neighboring teeth or using the implants to fill the gap.
A root canal treatment is used to treat an infected tooth or a tooth that has broken down to the nerve. The infected tissues are removed, cleaned out, and the canal is filled with an inert material. Teeth that were extracted in the past to relieve pain can now be saved and still relieve pain. Now, through root canal therapy, a dentist in Larchmont Village is able to save the teeth while eliminating the dental issue.
It is the method to treat the gum disease, gum diseases are: gum swelling, bleeding and if the gum is severely affected it could affect the surrounding bones as well. By using periodontal therapy dentists are now able to treat the gum diseases effectively.
Larchmont Dental Associates – 581 N. Larchmont Blvd Los Angeles, CA 90004 (323) 465-2127