Meet Dr. Michael A. Kezian, DDS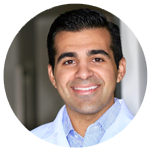 Larchmont Dental Associates
Los Angeles Ca, Dentist
Dr. Michael Kezian, a Los Angeles Cosmetic Dentist, is a graduate of the prestigious University of the Pacific Arthur A. Dugoni School of Dentistry where earned The Doctor of Dental Surgery degree. Prior he earned his Bachelor of Arts in Applied Sciences from Thomas J. Long School of Pharmacy and Health Sciences.
In order to provide the best and most advanced dental care to his Los Angeles patients, Dr. Kezian completed an extensive one year residency at Community Regional Hospital and the Veterans Affairs Hospital in Fresno, CA.
He focused his training on hospital dentistry, cosmetic dentistry and aesthetics as well as an emphasis on oral surgery.
Dr. Kezian, a Dentist in Los Angeles, is always pushing himself to learn and continue his education in order to provide his patients with the most advanced state of the art techniques in dentistry today. Some of these specialties include Esthetics in Cosmetic Dentistry, Dental Veneers, Crown and Bridge, Root Canal Therapy, Removable Prosthetic and Emergency Dentistry.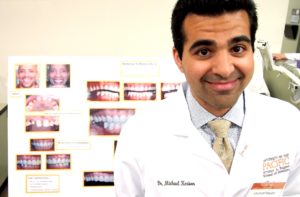 Dr. Kezian's main goal in practice is to make each and every one of his patients feel comfortable and relaxed while delivering the highest quality dental treatment.
He is a native of Los Angeles and always enjoys experiencing new restaurants and foods in Los Angeles and supporting is local Larchmont community. Fitness is a big part of his life, you'll always find Dr. Kezian riding his road bike on the weekends or competing in triathlons.
Larchmont Dental Associates – 581 N. Larchmont Blvd Los Angeles, CA 90004 (323) 465-2127